Getaways
  Travel like the rich and famous to fun filled destinations in California and Nevada. Tarango Limousine Service is now offering private limo service for you and your guests to a number of luxurious getaways where you can golf like a pro, party like a rock-star, or be pampered like royalty. Our Chauffeur driven limousines will pick you up anywhere in LA, any day of the week or weekend and wisk you off to your favorite destination getaway.
We are currently offering private limousine service from LA to Las Vegas, LA to Palm Springs, LA to San Diego and LA to Santa Barbra. Don't miss-out on this on-of-a-kind service; take your family, friends or that 'special someone' on a luxurious limousine adventure for a pampered weekend or romantic overnight randevú.
LIMO SERVICE FROM LOS ANGELES TO LAS VEGAS 
 Tarango Limo Service from Los angeles to Las Vegas.  Right now the airlines are trying to squeeze every last dime out of passengers. Sure, with rising gas prices, it's to be expected that airlines will raise prices. That said, the cost of flying has entered the realm of the absurd. You know what we're talking about: $50 more for an extra bag?? Come on! So don't let yourself be taken hostage by the exorbitant air travel prices; instead, enjoy limo service from Los Angeles at an extremely affordable price. Check out this page for prices from Los Angeles to Las Vegas. Here at Tarango Limousine Service., we have established ourselves over many years of high-quality service as the premier source for limo service from Los Angeles to Las Vegas.There's a reason why Milano limo service continues to be one of the most used car services. There isn't one person who doesn't enjoy the luxury of hiring a limo chauffeur. With so many vehicle to choose from you can take to Las Vegas a small intimate group or a larger amount of passengers.  It's a long ride so why not get there in the utmost level of comfort?

  With Tarango Limousine Service, you needn't battle traffic for hours. Instead, you'll be pampered like royalty or a movie star as you're whisked off to one of the world's glamor capitals. Note that we can pick you up at LAX, a hotel, or any other LA location. This kind of Limo Service for an unforgettable occasion. Nothing can spice up a party like taking this sweet ride with your friends. Will you be going with your significant other? In that case, you'll have a private Limousine with plenty of quiet space for cuddling and giggling.  Our diverse fleet of Las Vegas limos and coaches ensure the perfect vehicle for you or your group to see all the magnificent locations in the Las Vegas area. If your itinerary calls for luxury tours - either alone or with a large group - Tarango Limousine Service can meet all your Las Vegas Limousine needs and take all the hassle out of driving and parking. This Tarango limousine service provides you with a vehicle and chauffeur at your service for as long as you require. If your plans call for a degree of flexibility with the assurance that all your transportation needs will be met, then this is the way to go. Our Las Vegas Limousine drivers become part of your mobile staff, ensuring your every transportation need is met with no worries on your part. 
  We have  arranged many different packages so please give us a call to discuss  your ideas & requirements. Tarango Party Limousine Transportation is all about getting  the best - and getting the biggest! You know size really does  matter, so you should expect the biggest and very best vehicles with  the most professional chauffeur service in the industry. Combine this with our unrivalled experience of Las Vegas parties and we guarantee to get your evening off to a memorable start. When your Tarango limousine arrives, the uniformed chauffeur will formally pop the bubbly to start your celebration in style, then take some  photographs, turn up your favorite music, and let the evening begin!  Let Tarango Limousine Transportation provide you with one of our party buses or stretch SUV's which will transport your entire party making your night fun, safe and  memorable as you are taken wherever you wish to go by one of our  fun/professional drivers. Reserve your own private party bus or SUV limousine for the entire night for your exciting stag. Start out with dinner at  your favorite restaurant while your  Tarango limousine waits for you to take you to  your next destination. Your Las Vegas limousine will take you around in style  bar hoping and wait for you, when you're ready to call it a night  your limo will return you back home safely. Take care of each other  and don't drink and drive.   We are Southern California's leading luxury limousine and chauffeured transportation company, dedicated to providing first class service with a personal touch. Tarango limousine deals provides transportation to and from Las Vegas. We also service major airports - international, public and private! Also, we offer a variety of SUV limousine stretched cars and trucks for large groups for those clubbing nights or out on the town type of events. Now, when looking to take a tour using our Las Vegas limousine service, specially when dealing with a larger group, why not show them other ways in travelling in style! Take a look at our VIP & Party van and Las Vegas limousine deals for ideas or give us a call.

 
   Our Limos- 9 Passenger Passenger Limo Why wait in long lines at the airport, only to suffer hours of cramped seating, when you can stretch out with a drink in your hand in one of our stylish luxury sedans here. 
All of our limousines come with fully stocked bars and fantastic, first-class entertainment systems. Vegas is calling out to you, but you can get the party started early with top tier limo service from Los Angeles to Las Vegas from Milano. We pride ourselves not just on the quality of the vehicles in our fleet – which are all thoroughly cleaned and maintenance – but also on the professionalism of our chauffeurs. Highly trained, respectful, and discrete, our chauffeurs represent the cream of the crop in the luxury transportation industry. Contact us today to learn more about our limo service from Los Angeles to Las Vegas!
We have a variety of vehicles in our fleet so you can head over to Vegas in a Limousine rental, SUV or even a luxury car. The choice is yours!
LA to Palm Springs Limo Service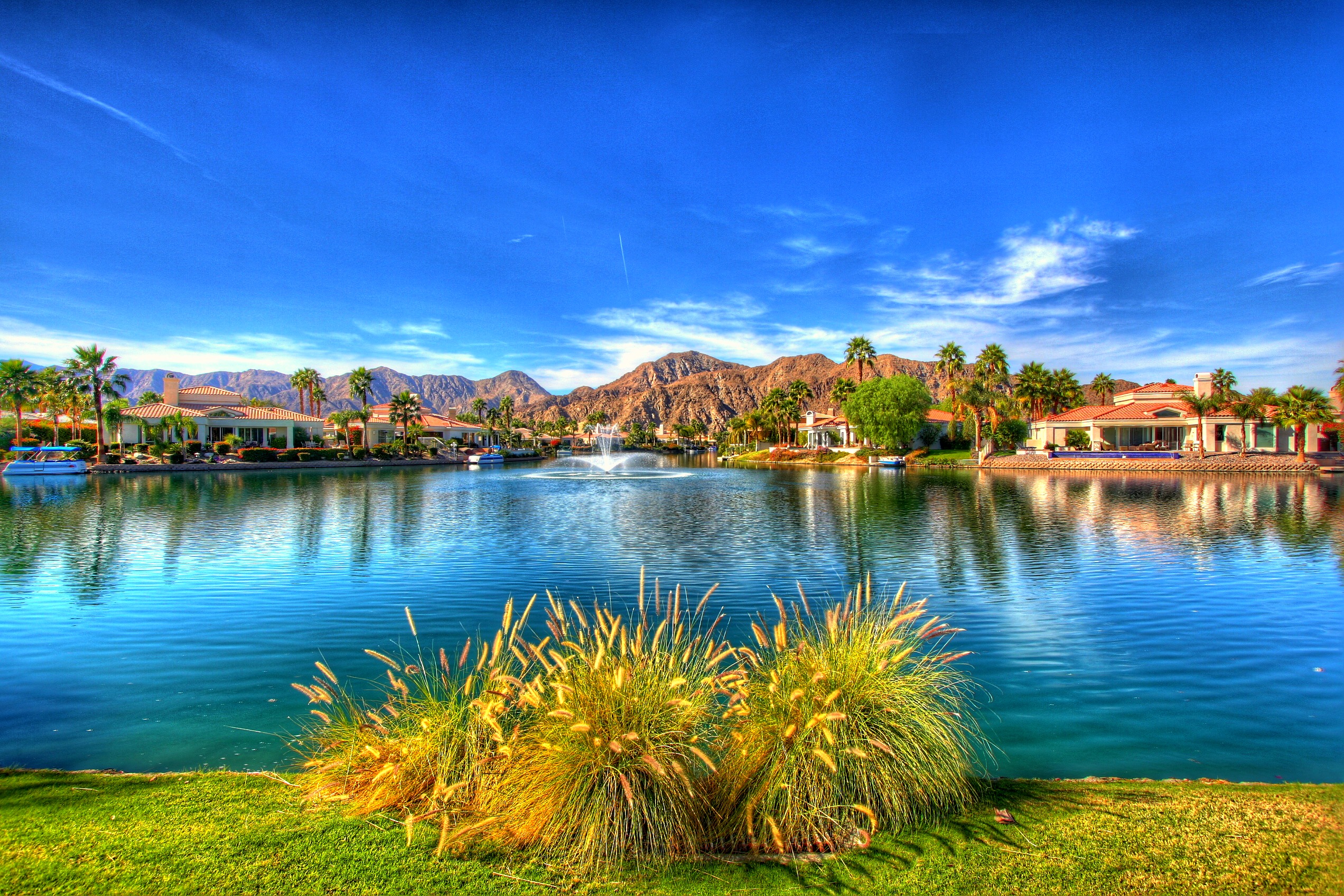 Palm Springs is a fun-filled limousine ride from Los Angeles, and it's sandwiched between three picture-perfect mountain ranges: the San Bernardinos, the Santa Rosas, and the San Jacintos. Throughout this unique resort area, the architecture is creative, and major Hollywood celebrities are often out in full force. You could visit museums and art galleries, attend famous music festivals, play tennis, watch semi-pro baseball games, and stroll through extensive and fragrant gardens. Given that this city is very welcoming to pedestrians and averages more than 350 days of sunshine annually, plan on spending lots of time outdoors.
 LA to San Diego Limo Service
  A private Limousine trip to San Diego might include taking the kids to Legoland, crossing the border into Mexico, or hiking in the Laguna Mountains. Then there's the Gaslamp Quarter, a neighborhood that's full of Victorian architecture. It's a terrific spot for gazing at skyscrapers, dining outdoors, and dancing in a nightclub or in the moonlight. Simply put, whether you're interested in baseball games, trolley rides, casino gambling, world-class golfing, surfing, seafood, or exploring authentic gold mines, San Diego's the place to see it and our Limo Service is the way to get there!
LA to Santa Barbara Limo Service
   What can be better than a luxurious Limousine ride to Santa Barbara, where highlights abound. Children love the Santa Barbara Zoo ― don't miss the condors if you go there ― and many families cherish Carpinteria State Beach, which boasts tide pools and outstanding birdwatching opportunities. The city's visitors can also enjoy horseback riding trails, botanical gardens, and Old Mission Santa Barbara, a grand edifice that was completed in 1820. Enjoy our Limo Service to the Santa Barbara Bowl, meantime, is an idyllic outdoor venue, and the Santa Barbara Museum of Natural History Sea Center provides face-to-face encounters with some delightful creatures of the ocean.
Reserve online give us a call 323-556-1305.